Daniel Cain
Chef
Dan spends winters in Morzine & Summers, catering for distinguished guests on luxury Superyachts. It's safe to say that anyone who will be lucky enough to have Dan cook our Fine Dining menu this winter will be more than looked after.
Meet Dan our super talented Fine Dining Chef this winter!
Dan grew up in the vibrant, creative & diverse city of Brighton, which introduced him to an array of exotic & highly acclaimed restaurants, giving him a broad & varied palette. He was always interested in food & fortunately, Brighton was the perfect place for a young Dan to explore his innovative & creative side. Dan was drawn to the gastronomic kitchens & started his culinary life at just 13, where he became fascinated by the chefs & soon started to learn different cooking techniques and understanding how flavours combined together.
Dan worked hard and was driven to progress in the restaurant environment & soon became a professional chef, his determination to master skills, techniques & invent tasty flavour combinations made him stand out from the crowd.
Along with Dan's love for travel, intrigue in French cuisine & the mountains he headed to the French Alps. He now spends winters here in Morzine & Summers cruising the Med on luxury Superyachts, catering for distinguished guests. It's safe to say that anyone who will be lucky enough to have Dan cook our Fine Dining menu this winter will be more than looked after.
Dan is super friendly & passionate about the mountains, he came here for his first season 6 years ago. It was Meribel, in the Trois Vallees, where he spent his first 4 winters & the last 2 have been here in Morzine. This means Dan knows all the best places to ride, drink & hide & he's more than happy to share his hints, tips & secrets over breakfast or a glass of wine.... allowing you to make the most of your holiday.
Dan loves Morzine because it's a fun & vibrate town which has incredible terrain, snow parks & great companies to work for of course ;) but above all, It's the lovely community & great people of Morzine that really won him over & when in the alps, being in Morzine gives him a real sense of being home. After spending so many years in France, he now considers the French cuisine his favourite style of cooking. Well, who doesn't love wine and cheese right?
Dan loves meeting new people & travelling the world he says he never thought it possible when he first started working as a KP at 13 but he's more than happy with his life right now & in turn, this makes him a very happy & positive person to be around.
He says "I love being with my friends, snowboarding through glistening mountains and making delicious food for all to enjoy!! I look forward to sharing my passions with you through my food & banter, and making sure you have a holiday to remember!"
See you soon
X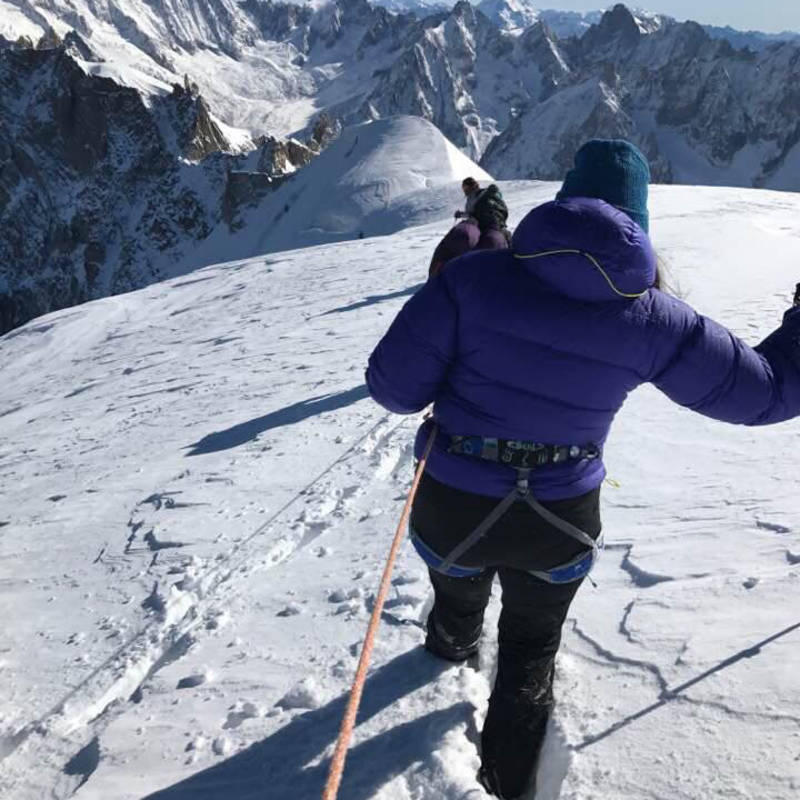 Sarah
Sarah
The owner and founder of SpoonyCooks and person responsible for the delicious menus. She created SpoonyCooks so she could cater for all budgets and dietary needs while ensuring top quality food from around the world...
Find out more…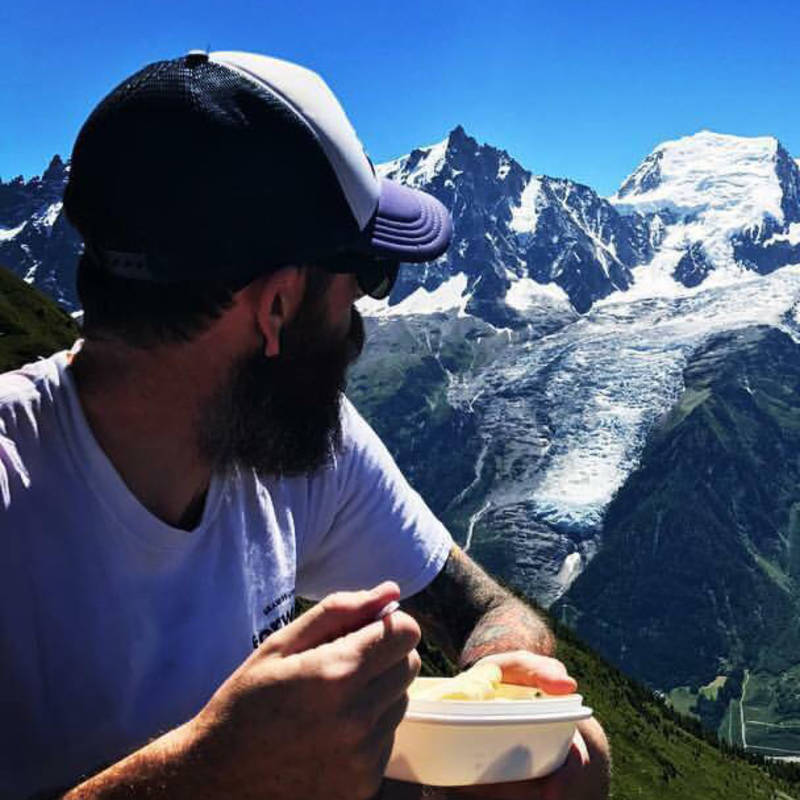 Rich
Rich
Rich is a proud Yorkshire man & warm comfort food is at the centre of his heart! There is no person better to cook comfort food then those who love to devour it! Rich is also the backbone to SpoonyCooks helping Sarah organise & coordinate the whole operation. Oh, did we forget to mentation he is a big bearded, friendly giant, that children animals & grandmas love!
Find out more…