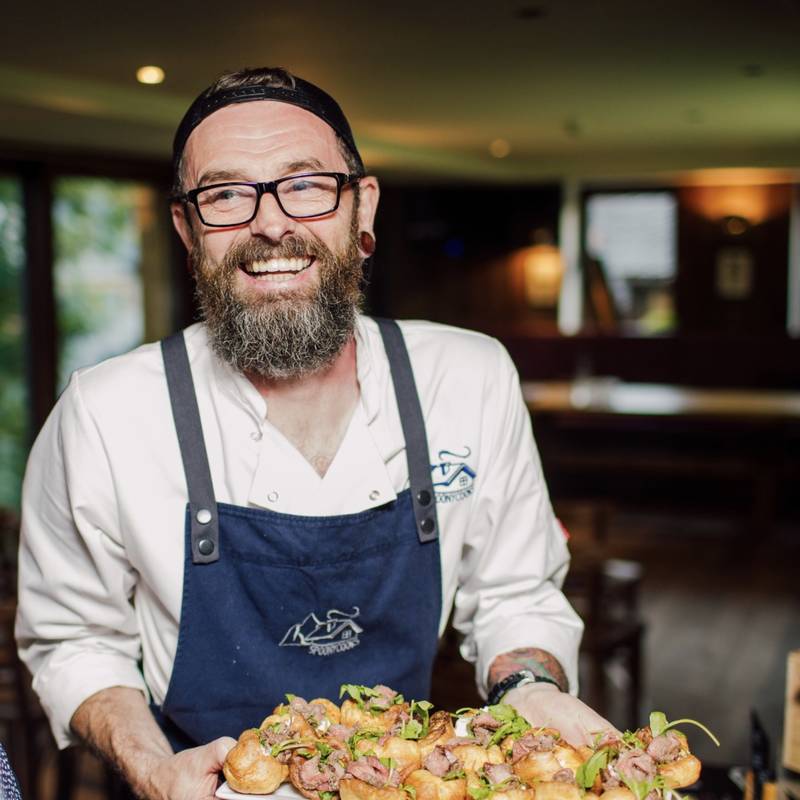 Rich Clubley
Chef & Chief Coordinator
Rich is a proud Yorkshire man & warm comfort food is at the centre of his heart! There is no person better to cook comfort food than those who love to devour it! Rich is also the backbone to SpoonyCooks helping Sarah organise & coordinate the whole operation. Oh, did we forget to mentation he is a big bearded, friendly giant, that children animals & grandmas love!
Rich grew up on the East Coast of England in Bridlington where in the Summer its fairground rides, seaside rock & sand in your sandwiches! exploring caves, cliffs & crags. Fresh seafood & good quality fish & chips were a staple. His first job was a fish fryer at a busy fish & chip shop, at 16 it was a dream. unlimited fish & Chips! However, in the winter it becomes wet, cold & extremely windy, Sunday Roasts, Yorkshire puddings, deep filled pies & hearty soups were his go-to grub & favourite to cook & boy its good… on a cold winters day, his comfort food really hits the spot
He might be a big, bearded Yorkshire man but he's also a great baker, baking some of the best cakes in the alps & his cheesecakes… well, you will be able to notice these are his favourites…. Yummmmmm
Rich has no formal cooking qualifications but it's his heart & soul that creates the best comfort food & bakes. Oh & let's not forgot he's been the sous chef to Sarah for over 11 years & his hobby has definitely been honed into a masterful skill!
Rich is also the backbone of SpoonyCooks and the person who holds it all together. He looks after all of the finances and the coordination of the operation and ensures everything is completed on time; he has exceptional organisational skills which ensures everything runs smoothly & you gain a great service…. Well before your holiday even begins. Rich is also the muscle of the whole operation, he packs, unpacks and carries all of the 'essential' kitchen items Sarah vows she couldn't be without, all around the Alps and back and forth to the UK!
However, what he loves the most (aside from Sarah… of course) are the mountains. Bridlington might be where he was born & Grimsby where he calls home but the mountains are where he is the happiest. Rich is a fantastic snowboarder & currently going through the BASI system to become an instructor. He loves the Port du Soleil as it's so vast there he never gets tired exploring its ridges, peaks & slopes. He loves sharing his knowledge of the mountain, the area & adores sharing his story's, especially of the deep powder in Japan.
In the Summer, Rich loves to clad himself in lycra & cycle around the mountain cols, he swaps his comfort food for plant-based healthy living & is always armed with freshly made energy bars. He adores hiking & showing others around the mountains passing on his passions & inspiring others to explore & is currently becoming a mountain leader.
He's the nicest, kindest person we know & I'm assured you'll agree… we know your children, grandmas & pets will!
Meet the Rest
of Our Team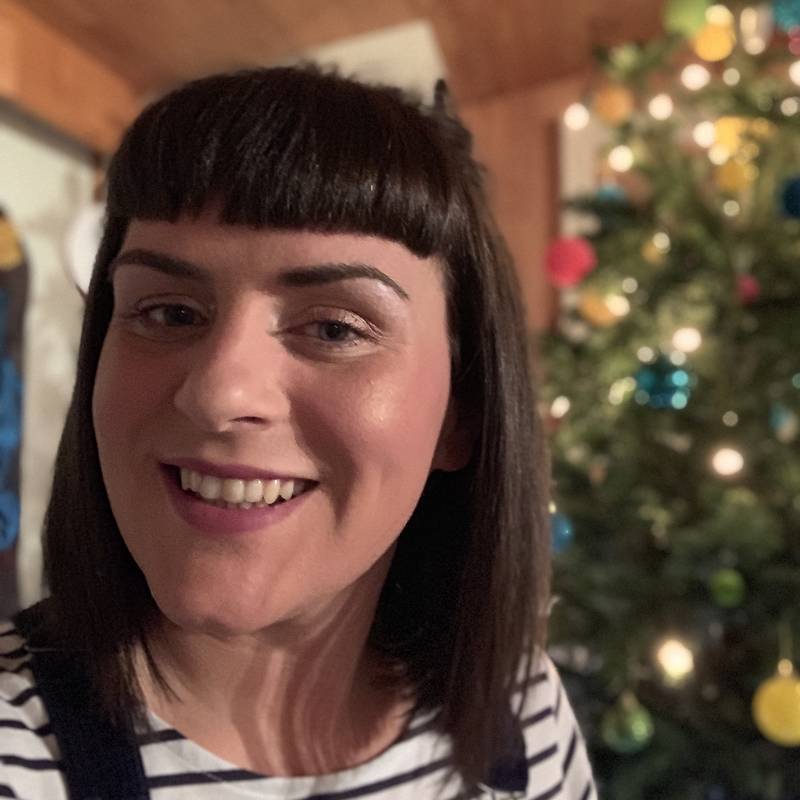 Sarah
Sarah
The owner and founder of SpoonyCooks and person responsible for the delicious menus. She created SpoonyCooks so she could cater to all budgets and dietary needs while ensuring top quality food from around the world...
Find out more…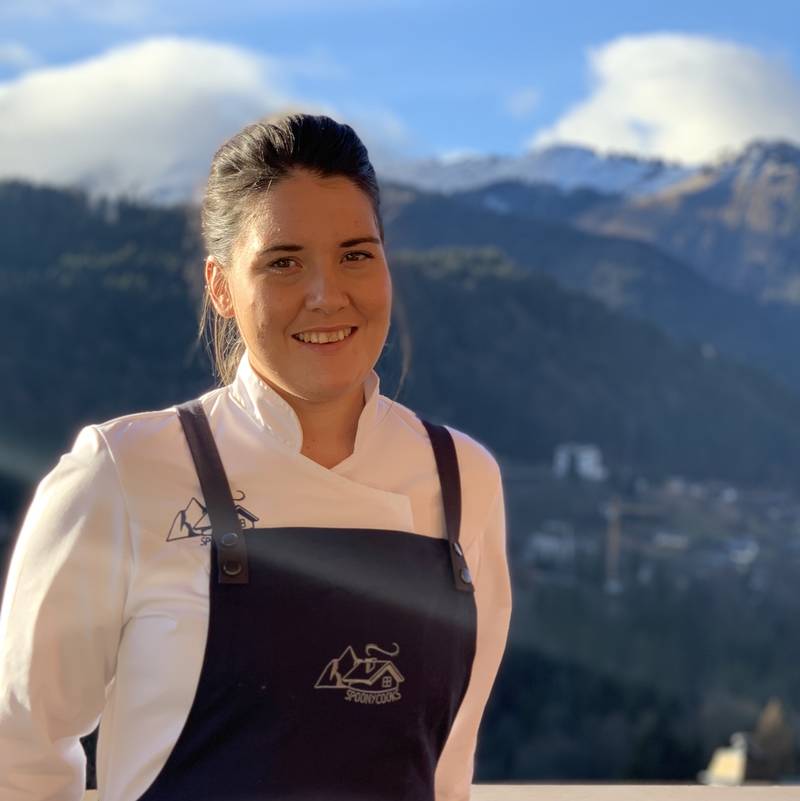 Zohi
Zohi
Having Zohi as your private chef means you are in excellent hands! You will be well and truly looked after with scrumptious food & local knowledge it's in her nature to ensure you have a holiday to remember!
FIND OUT MORE…