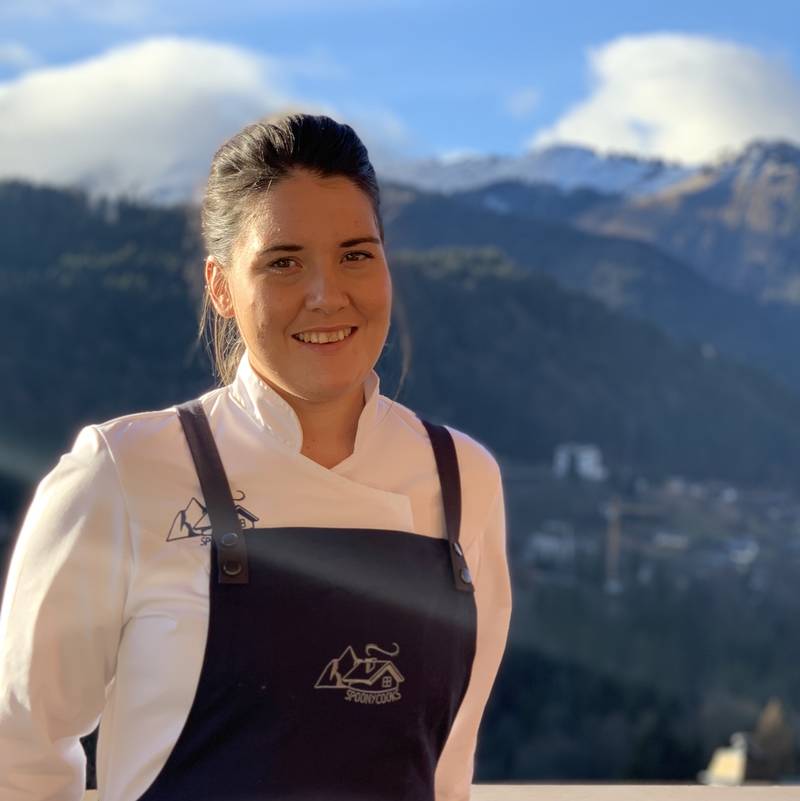 Zohi Balassini
Chef
Having Zohi as your private chef means you are in excellent hands! You will be well and truly looked after with scrumptious food & local knowledge it's in her nature to ensure you have a holiday to remember!
We are absolutely thrilled to have Zohi back for a Third year, all of Zohi's guests last year loved her & were not supprised!
Zohi has an abundance of experience in the kitchen, knowledge of the area & copious amounts of energy, laughter & great conversation, she has even cooked & baked for the queen of the kitchen Mary Berry!
Zohi is half Greek & Half British growing up in a household passionate about cooking & all things flavoursome. Her love affair for food was influenced very early in her life by her Mum & Grandad. Zohi's mum ran a catering business so food growing up was always good! Making her tastes broad & boy she has high standard!
Growing up Zohi's Mums would often teach her & her 3 other siblings to cook. There was always a healthy competitiveness to have the best biscuits, scone & even soufflé… of course Zohi always wanted to be the best! Zohi's mum being a fair judge would give honest opinions crafting high principles at an early age, this is what drives Zohi's high standards in the kitchen & still today Zohi loves cooking with her Mum & really enjoys being by her side in the kitchen during the interseason.
Some of Zohi's favour memory's growing up are food related, shearing cheese with her Grandad & enjoying important family meals in the home & at restraints too. But too often coming away dissatisfied knowing she could often produce better.
Zohi has a great appreciation for wine & she remembers vividly the day she was able to enjoy a glass with her Sunday roast…. I can now see why were such good friends! She now has a broad knowledge of wine & of course favours the French varieties.
Zohi's passion for cooking continued, she gained an obsession with creating the perfect Cheese Soufflé during hers GCSEs & was overjoyed her top marks where in food technology. Zohi left school clear that food was the way to her future and embarked on a 5-year city & guilds catering apprenticeship in professional cookery and at the young age of 20 was managing the kitchen, catering for corporate events & weddings as well as cooking for the busy restaurant.
Zohi is driven by what she loves & what makes her happy, her other passions are mountains, people, wine & big cuie dogs! So, at 21 she headed off to the alps. Zohi loves being in the mountains & since arriving in the massifs 6 years ago, she's only spent 1 summer season away from the peaks. but… it didn't take her long to come back.
She loves Skiing, ski touring, snowshoeing & exploring the alps & in the summer she has a head for heights, fanatical about Via Ferrata – I'm not sure these many she hasn't concorded, Rock claiming – current highlight is summiting the Pierra Menta, hiking, trail running, canyoning, kayaking & sunbathing.
I'm sure you will agree with us, that having Zohi as your private chef means you are in excellent hands and will be well and truly looked after not only with the scrumptious food she will be able to produce but also the knowledge she will be able to impart to you about the local area &she will do all she can to ensure you have a holiday to remember!
Zohi has had a successful career in the alps thus far, first spending 3 winter seasons for a large ski tour operator & taking the top spot over those successive seasons as their best chalet chef, being a private chef for mountain bikers, hikers & running a busy kitchen in the Scottish mountains & just like her Mum Zohi's absolutely loves shearing her knowledge & inspiring others in the kitchen.
Zohi spent 3 summer seasons helping to set up & tutor a large number of aspiring chalet chefs she has spent seasons in many of the French ski resorts including Paradiski Ski, The Tarentaise Vally, The 3 Valleys, Chamonix & Spending the last 2 winter seasons here in the Port du Soleil where she was a fantastic resort manager for a family orientated tour operator in Les Gets ensuring high standards & always going out of her way to ensure all her guets had a magical holiday. It's safe to say Zohi knows the area of Morzine, Avoriaz, Les Gets & Port du Soleil extremely well.
Meet the Rest
of Our Team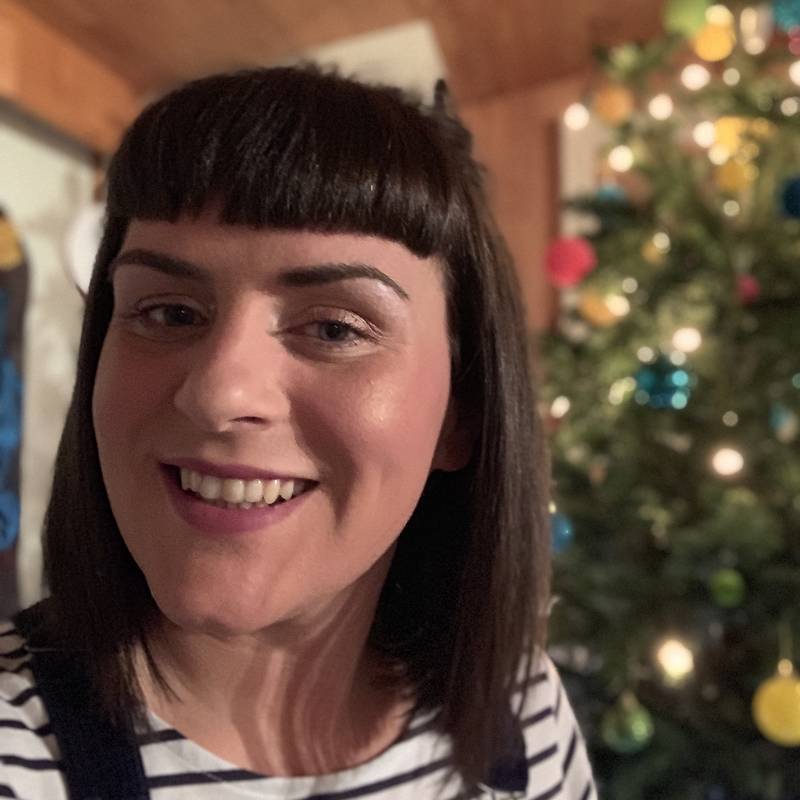 Sarah
Sarah
The owner and founder of SpoonyCooks and person responsible for the delicious menus. She created SpoonyCooks so she could cater to all budgets and dietary needs while ensuring top quality food from around the world...
Find out more…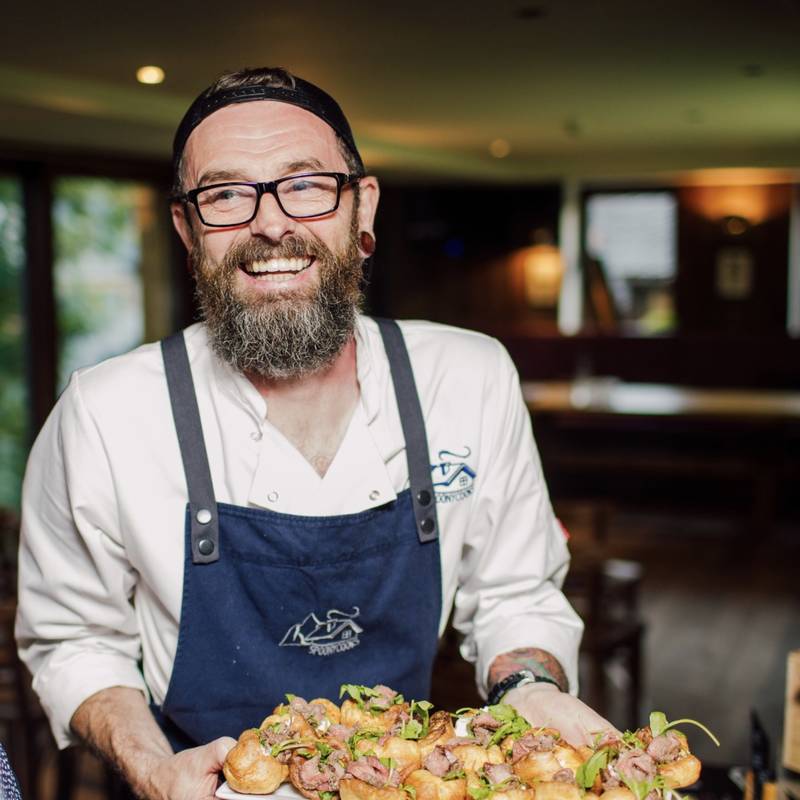 Rich
Rich
Rich is a proud Yorkshire man & warm comfort food is at the centre of his heart! There is no person better to cook comfort food than those who love to devour it! Rich is also the backbone to SpoonyCooks helping Sarah organise & coordinate the whole operation. Oh, did we forget to mentation he is a big bearded, friendly giant, that children animals & grandmas love!
Find out more…